PERSONAL INJURY ATTORNEY IN SAN DIEGO, CALIFORNIA
Assault and Battery
Generally, battery is considered any intentional, unlawful and harmful contact by one person with the person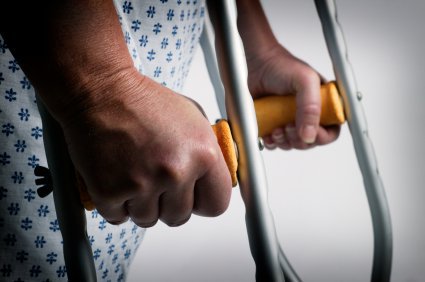 of another. A contact is deemed to be "unlawful" if it is unconsented to. One may be entitled to monetary compensation or "damages" if they were harmed or offended by the defendant's touching and a reasonable person in the same situation would have been offended by the touching.
While assault and battery are most often associated with a crime, a wrongful touching may, in fact, be both a crime and a "tort". Courts have held that the conduct which constitutes the battery need not be violent or severe, need not cause bodily harm or pain and need not even leave a mark. Any unconsented to touching that offends a reasonable sense of personal dignity may entitle you to damages. In criminal cases, it is rare that a victim will be fully compensated for their damages and a civil case may help the victim to be "made whole".
Assault differs from battery in that it does not require an actual touching. One must only show that the defendant acted, intending to cause a harmful or offensive contact and that a reasonable person believed that he or she was about to be touched in a harmful or offensive manner. While words alone do not amount to an assault, an assault may have occurred when a person has been placed in a position of imminent apprehension of harm. The attorneys at the Law Office of David J. Hollander in San Diego, California are prepared to assist you with the presentation of these types of claims for which you may be entitled to compensation.
Auto Accidents
Auto accidents are one of the leading causes of injury and death in the United States. There are approximately 6 million car accidents in the United States every year and of these, there are approximately 3 million injuries — a significant portion of which result in permanent injuries including paralysis, paraplegia, and quadriplegia.
In representing clients injured in automobile collisions, whether the injury is a modest whiplash or a significant life-changing disability, David Hollander brings his twenty-four years of experience as a personal injury attorney and former automobile liability insurance defense attorney to the claims process, the negotiation table and to the jury trial, when necessary. David Hollander has assisted his clients in obtaining fair compensation for their injuries and damages and has recovered substantial settlements and obtained significant jury verdicts for his clients over the years to the satisfaction of his clients.
David Hollander is willing to meet with you nights or weekends at your home or office, or even in the hospital if the situation requires. As your dedicated personal injury attorney, I will provide a free initial consultation in an effort to promptly answer any questions pertaining to your collision, your injuries and damages, and the claim and litigation process. I will help you obtain proper and qualified medical treatment and to reach payment arrangements with those medical providers.
I will take prompt action to see that your car or property is repaired or replaced quickly and for a fair amount. I will help to assist with obtaining a rental car wherever possible in the San Diego area. Most personal injury cases are handled on a "contingent fee" basis. This means no matter how complex the case is or how long the case takes to resolve, you will pay nothing for attorney fees until we recover money for you. In certain cases, costs or expenses may be required. This is determined on a case-by-case basis after a full evaluation of your individual situation.
No two accident cases are exactly the same. Many cases involve unique or complex legal analysis. Law Office of David J. Hollander has the resources and a network of experts to assist in the prompt evaluation of these complex issues including accident reconstruction experts, biomechanical experts, experts prepared to evaluate the adequacy of street lighting, street signage and traffic signals and even product defects that may have contributed to the occurrence of the incident as in the case of rollover vehicles, sudden acceleration, and/or loss of steering control.
If you have been involved in a car accident, you may be entitled to compensation for your property damage, medical bills, lost income, out-of-pocket expenses, medical treatment costs, future medical bills, for pain and suffering and for the loss of future enjoyment of life and disability. I am the personal injury attorney that can help you get the compensation you deserve.
Bicycle Accidents
When bicycles and cars collide, the results can be catastrophic. Fractures, permanent disfigurement, brain damage or death are common results when a bicycle is struck by a vehicle. Most bicycle accidents occur when a cyclist's right of way is violated or where a motorist simply never sees the bicyclist.
Bicyclists have the same right to use and occupy the roadway as a motor vehicle and are subject to the same rules of the road. Motorists often forget this or completely disregard the rights of a bicyclist. Bicycle accident cases can often be challenging in terms of liability because often time the driver "never saw" the cyclist before impact. Bicycle accident cases require prompt and thorough investigations before there are changes to the roadway or before physical evidence disappears forever. Many cases require accident reconstruction or other expert analysis.
Bicycle injury victims often need specialized medical care as a result of their injuries and their injuries often result in significant financial damages. You need an experienced lawyer to protect your rights. The attorneys at the Law Office of David J. Hollander have handled many bicycle injury cases receiving full and fair compensation for our clients. If you have been injured in a bicycle accident as a result of someone's negligence, because of a dangerous condition of the roadway, or as a result of a mechanical failure of your bicycle, please call the attorneys at Law Office of David J. Hollander to assist you in the evaluation of your claim and to answer any questions you may have.
Boating Accidents
Have you been involved in a boating accident that has resulted in bodily injury or property damage? Was another boater's negligence responsible for your injury or property damage? Every year thousands of people are injured or killed in boating accidents. Boating accidents involve boats ranging in size from jet skis to cruise ships. In California, there are nearly 1 million registered vessels.
Boating accidents range in scale from minor injuries with no property damage to fatalities with millions of dollars in property damage. Many accidents occur from simple negligence and/or lack of training. Many accidents result from alcohol consumption and mere recklessness. Boat owners and boat operators are required to comply with both State and Federal laws in reference to the maintenance and operation of their vessels. Unfortunately, many boaters fail to properly educate themselves and as a result, injure themselves and others.
California's rivers, lakes, and coastal areas offer boating enthusiasts a wide variety of recreational opportunities but unfortunately expose many other boaters, passengers and/or swimmers to a greater risk of injury. If you have been injured in a wave runner or jet ski accident, ski boat accident, capsized boat accident or from a collision at a pier or dock, please contact the attorneys at Law Office of David J. Hollander to discuss your injuries and your possible claim for damages.
Dangerous Products
Dangerous products cause hundreds of thousands of injuries and/or fatalities every year. Almost every day another product is recalled for serious injuries or deaths that have occurred. Our children's toys and cribs are becoming more and more dangerous. Household products fail and cause injury. Our tools and equipment fail and cause injury. Our food and medicines can be dangerous and defective. Our automobiles are designed with defective seat belts, roof structures, airbags, batteries, and electronics that may fail, resulting in crashes causing serious injury or death.
The paints and chemicals that we use or come into contact with on a daily basis may be dangerous and can cause injuries. Chairs and ladders fail to cause severe bodily injuries. We literally come into contact with hundreds of products on a daily basis that can result in injury to our bodies or our property. Many of these products are simply dangerous or defective. A product can be dangerous based on the way it was designed, manufactured, labeled, or packaged. Product liability law may be premised on negligence, breach of warranty and strict liability. In many product injury cases, the product is not necessarily defective but the manufacturer's failure to warn of the danger or risk of injury may make them liable for the injuries you sustained. Similarly, products may be defective by their design or due to a defect in the manufacturing process.
Product liability laws exist to attempt to make the injured consumer whole in the event of an injury. These complex laws shift the cost and/or burden back to the parties who place the defective product into the stream of commerce. If you believe you have been injured by a defective or dangerous product, or a family member has been injured, you should contact the attorneys at Law Office of David J. Hollander as soon as possible. The attorneys at the Law Office of David J. Hollander will evaluate your claim and help you to fully understand your rights.
Dog Bites
Research shows that over 300,000 dog bite injuries occur every year. Dog bites are a very common form of injury for both adults and children, often resulting in serious bodily injuries including scarring, and permanent disfigurement. There are more than a dozen deaths that occur annually from dog bites. These injuries almost always include a significant psychological component. With dog bite injuries, medical costs may be extensive depending upon the nature of the injury. Future medical care is often required. Plastic surgery is often needed in cases of severe disfigurement or facial lacerations. Hospital bills on average range from $4500 to $6500 for emergency treatment and can go much, much higher. Children are also especially vulnerable to dog bites.
Many children are bitten in the head and/or face as a result of bending over to pet what appears to be a "friendly" dog. In fact, 75% of dog bite injuries to children are to the facial area. Occasionally, a person may be injured by a dog without being bitten such as in the case where a person is scratched, knocked over, or caused to fall from a bicycle. You may be able to recover for your damages from the dog owner under these and similar circumstances. Fortunately, in most cases, dogs are licensed and the owner of the dog is usually identifiable increasing your chances of obtaining compensation for your injuries and damages from the responsible party.
There are many rules and regulations that pertain to a dog owner's liability. These laws can vary from city to city and county to county, so it is wise to consult an attorney if you have been the victim of a dog bite injury. Liability can also be premised on a number of different legal theories which you as an individual may be unaware of. If you have been injured by a dog or other dangerous animal, please consult the attorneys at Law Office of David J. Hollander to discuss your rights.
Motorcycle Accidents
There are two types of motorcyclists - those that have had an accident and those that will. Motorcycle accident cases can be difficult. This is in part, due to a general prejudice against motorcycle riders and this prejudice is well known by the insurance carriers with whom you would otherwise be negotiating. Motorcycle accidents often present complex fact patterns that often require motorcycle accident reconstruction work-up or other experienced motorcycle expert witnesses analysis.
Many individuals involved in motorcycle accidents do not know their rights and have general questions as to what types of property damage will be repaired or replaced, or whether their helmets, gloves, their aftermarket accessories or custom touches will be covered. More significant, however, are the serious bodily injuries that are likely to come from a motorcycle accident. An experienced personal injury attorney should be consulted as soon as possible to provide you with a complete and thorough evaluation of your claim.
Motorcycle accidents result in thousands of serious injuries and deaths every year. Statistically, over 80% of motorcycle accidents are shown not to be the fault of the rider. The attorneys at Law Office of David J. Hollander can assist you in evaluating all of the facts surrounding the accident in order to get you the maximum compensation that you are entitled to for your motorcycle accident injuries. You should be compensated for your mental or physical injuries, property damage, medical expenses, loss of earnings and any and all other damage resulting from the motorcycle accident.
David J. Hollander has handled many motorcycle claims throughout the San Diego, California area over the years and will assist you in recovering everything that you are entitled to. We will help you to get the proper medical care immediately and help to get your medical bills covered. We will do everything possible to get your claim settled quickly and fairly. Please contact the Law Office of David J. Hollander to discuss your motorcycle accident today.