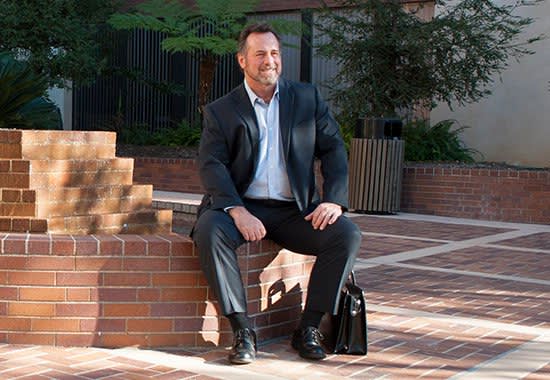 I started my journey toward becoming a lawyer over 30 years ago while studying political science at the University of California at Santa Barbara. With a strong interest in politics and government, I thought I would enjoy practicing law to help serve my community and improve the lives of individuals in need. Upon graduation from UCSB in 1984, I began studying law at the University of California Hastings College of Law.
I learned from some of the brightest minds in the legal profession and obtained my Juris Doctor from Hastings College of Law in December 1987. Soon after, I passed the California bar and was admitted to practice before all the state courts in California and the U.S. District Court for the Southern District of California.
Armed with knowledge, passion, and a tenacious desire to fight for my clients, I started out handling personal injury cases for those throughout the San Diego area. First representing defendants and then later representing mostly people injured in incidents. My work in personal injury not only provided me with valuable trial litigation experience, a perspective from both sides of the litigation, but it also afforded me the opportunity to work with clients who were in desperate need of legal counsel and representation to help recover from injuries that had altered their lives, sometimes permanently.
I pride myself on focusing on the needs of my clients. I want them to understand their situation and help them achieve success in the court system or to protect them legally.
In the 1990's, I expanded the types of cases I handled to include cases in real estate, business law and collections. I tried to diversify my expertise to help better serve the individual needs of my clients. I determined that the best way to provide the highest level of legal counsel and representation to my clients on a personal level would be to practice law in small law firms or as a solo practitioner. I have been self-employed representing clients for the past twenty-five years and under the firm name "The Law Office of David J. Hollander" since 2012.
I personally manage my caseload to provide a higher level of personalized service to my San Diego clients so that I can better understand their needs and help them reach their goals. With a focus on real estate law, business law, collections, and some personal injury cases I've been working hard to establish a law practice that allows me the flexibility to provide my clients with excellent legal services. My goal is to help you understand your situation, advise you of your options and plan and execute a strategy toward a successful outcome.
Bar Admissions
California Bar, 1988

The United States District Court for the Southern District of California, 1988

The United States District Court for the Central District of California, 1993
Education
B.A. Political Science - The University of California at Santa Barbara, 1984

J.D. - Hastings College of Law, 1987
Professional Associations & Memberships
California Bar Association - Member

San Diego County Bar Association - Member

Consumer Attorneys of San Diego - Member